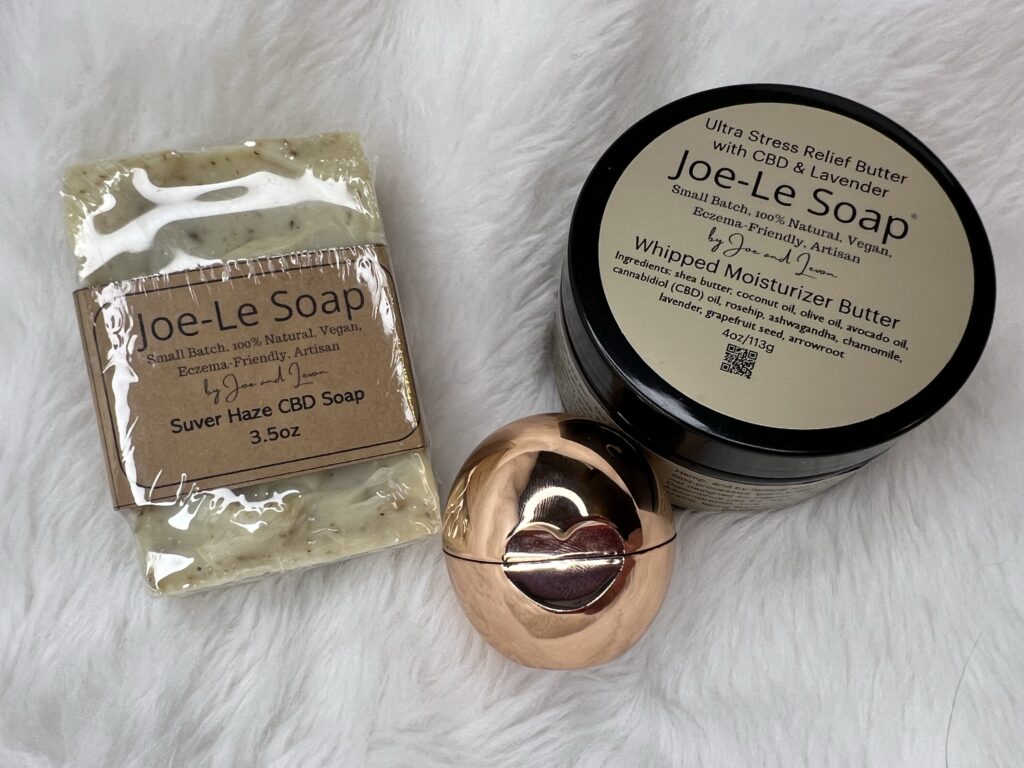 Give the gift of organic skincare this Easter with Joe-Le Soap! Their products are small batch, vegan and eczema-friendly. Additionally, by placing these in your Easter baskets, you are supporting a black-owned, female-led family business. 
Anjioize Eyebrow Stamping Kit
Find beautiful brows in your Easter basket this year with Anjioize Eyebrow Stamps! Available in three colors, this set is great for all your gal pals. It even comes with a variety of eyebrow shape stencils. Also, it is waterproof.
There is a claw clip for every Easter basket at Pixie Woo! My favorite part is that their website has a claw clip quiz to help you find the right clip for your hair type and style goal. They offer a wide variety of quality made hair accessories.
Katia Designs Spiritual Jewelry
Add a gift that empowers to your Easter basket with Katia Designs. Her spiritual jewelry is not only beautiful, it also speaks to your heart. I chose the piece "JUST BREATHE | LOTUS | ORIGINAL NECKLACE." The beads are crystal quartz and jasper. It glitters beautifully and makes me feel good inside and out.
VIDL Customizable Stainless Steel Water Bottles
Create a personalized water bottle for that special someone's Easter basket with VIDL. You can choose the colors, lid type and a inspirational message or verse. This a thoughtful gift for your friend that loves the gym or just has an active lifestyle. 
Add some fun to your Easter baskets with Wryknot Games! Their games are silly and fun for the whole family. Tricky Dicks is a tongue-in-cheek "Richard" measuring contest. Hysteria is a team based social deduction game. The artwork for both is brilliant!
Kick your Easter basket game up with Kayleigh-May's luxurious scrunchies! Each one is made from high quality mulberry silk. They are available in a variety of sizes and colors – which means there is something for every gal pal you know! Each scrunchy is gorgeous and a gift you can be proud to give.
Spoil your bibliophile by adding a gift from Once Upon a Book Club to their Easter basket. They offer subscription boxes and a shop with past box surprises that you can purchase. Everyone loves the thrill of a subscription box!
Pamper someone you love by adding Beauty Icon Cosmetics to their Easter basket! They offer products from skincare to lashes and lip care to accessories. Their body care products are full of various butters and oils that make your skin happy. They smell heavenly too.
Jillies Dress Weights are the perfect little practical item to add to her Easter basket. Available in white and black, they go with almost anything! Bonus – they are reusable. Wear a dress with confidence using Jillies Dress Weights.
For the budding chef, consider SAFEGRATE in their Easter basket! This finger guard protects you while grating or slicing food. It helps you grate even the smallest ingredients. Perfect for cooking with children. Bonus – it is dishwasher safe! 
Virtail Hair Care Products
Create a hair care themed Easter basket with Virtail. They offer hair masks and serums for various hair types. The products contain ingredients like argan oil, aloe vera and biotin. Luxurious!
Junque Food Hair Accessories
Add some color to your Easter basket with Junque Food Hair Accessories! They are headache free and provide an anti-slip grip. Great for healthcare workers, or anyone who loves a functional, yet cute, accessory. Bonus – this is a woman-owned small business! 
Smilyn Delta 8 THC Edibles
Got someone who loves edibles in your life? Check out Smilyn! They offer products like Delta 8, Delta 9, Delta 10 and more. I love that they have Nerd Cluster inspired treats! These edibles taste so good that you'll forget what's really in them. Watch out!
Put a smile on someone's face this Easter with Puffin Drinkwear! These koozies are cute and functional! They provide insulation and handles for your drinks. Available in a variety of sizes (wine, beer bottle, can) and styles (life vest, flannel, parka etc) – there is something for everyone to enjoy!
A Beginner's Guide to Astrology
This book is perfect to add to the Easter basket of a budding astrology nerd! It is beautifully illustrated and has lovely photographs. Best of all – it is easy to follow! View the chart example above. Lisa Butterworth breaks things down so you can easily understand and explore with confidence.
Fandom Laser Colorful Lamps
Fandom Laser has the perfect gift for the nerd in your life! Their lamps come in themes like military, various fandoms and sports. The lighting is customizable and comes with a fancy remote. I also love that it is a woman-owned, queer-owned business. 
Lakrids by Bulow Gourmet Licorice
Do you know someone who loves licorice? Black licorice is my jam! That's why this chocolate coated licorice from Denmark sparked my interest. They offer a variety of gourmet licorice. Perfect for a fun surprise in an Easter baske.
Chances are, you know someone who loves Peanuts! Snoopy Soars to Space is a graphic novel with multiple stories. Books make great additions to Easter baskets.
New Zealand Honey Co. - Manuka Honey
Raw Manuka Honey can boost your immunity, beauty and vitality. The New Zealand Honey Co. offers various honeys. Some are an all-around kitchen staple, while others are best for skincare etc. Add a little liquid gold to your Easter baskets this year!
Give the gift of beautiful hair by adding VEGAMOUR to Easter baskets! Their HYDR-8 Essentials Kit hydrates, strengthens and reduces frizz. It is powered by Karmatin, their vegan silk alternative to keratin and silicone.
Simply Magic Multi Purpose Cleaner
Here's an Easter goodie for the one that loves a clean house and the planet! Simply Magic is a plant based cleaner and deodorizer. It is great for kitchen, bathroom and even outdoor cleaning. Bonus – all the oils make it smell amazing!
Groovy Girl Gifts - Custom Drinkware
Looking to personalize something for an Easter basket? Groovy Girl Gifts has a wide variety of customizable drinkware. From wine glasses to mugs and decanters to mason jars, there is something for everyone! This company has fast delivery and great customer service!
Looking for a gourmet baked good to serve at Easter dinner? Bake Me a Wish has just what you need! They offer overnight delivery nationwide. You can find everything from cheesecakes to pies and brownies to fruit baskets. Delicious! 
Fresh Press Farms offers quality cooking oils, perfect for any chef's Easter basket! Located in Georgia, they harvest, cold press and bottle these oils. They are truly farm to table! Not only do they taste great, but they are in beautiful bottles too.
Pamper that special someone this Easter with a fancy bath pillow! With BADESOFA, spa time is kicked up a notch. Cuddle in comfort using their luxurious bath pillows. They are machine washable and air dry in no time.
Forget the wicker basket and use this 3D Car Care Kit in a bucket instead! Everything fits nicely inside, and it is perfect for the car lover in your life. Better than any chocolate bunny for sure! This complete kit comes with 16 quality pieces. Everything needed to clean the exterior and interior – including wheels!
High Rise CBD Seltzer makes a great addition to your hippie-chick CBD connoisseur's Easter basket. Each drink is infused with real fruit, created with mountain spring water, and free from alcohol. They are even 3rd party tested.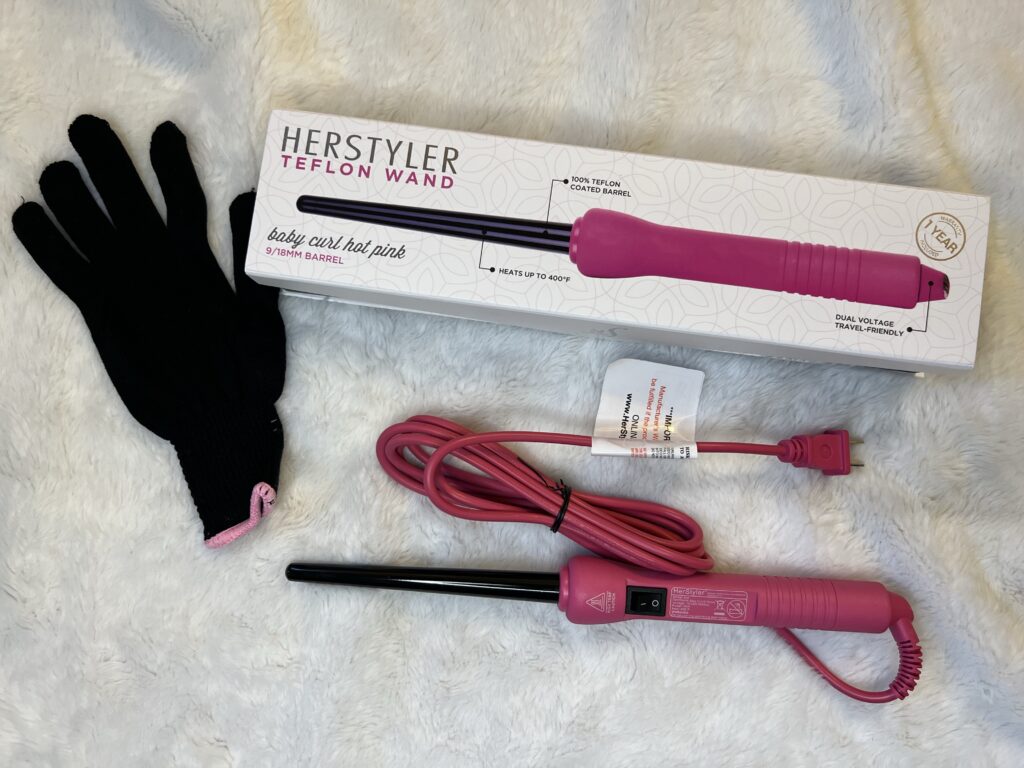 For the one with lots of beautiful hair, check out Virtail for your Easter basket needs. Virtail is your one-stop-shop for amazing hair tools! They have everything from curling irons to flat irons, and even hair dryers.
PureWine Wand Wine Purifier
Serving wine this Easter? Check out PureWine! Their wands remove histamines and sulfites from your drink, alleviating wine allergies and headaches. This style even includes twist off wine charms. So cute!
Groovy Guy Gifts - Golf Head Covers
Looking for gifts for a golfer's Easter basket? Groovy Guy Gifts has a wide variety of quality golf head covers! From dog breeds to wild animals and food/drink to bold patterns – there is a unique array to choose from.
Need something for the Easter basket of a coffee lover? Check out Café Grumpy! This woman owned business creates delicious gourmet coffees. It is sourced directly from farmers and roasted in Brooklyn, NY.
Looking to serve a gourmet dessert that will wow the crowd this Easter? Mackenzie Limited has just what you need. They offer gourmet desserts delivered right to your door! They have everything from cakes to chocolates and cookies to petit fours. Each fine dessert tastes great and looks beautiful.
Support a small business this Easter by gifting Warrior Snack Mix! They are plant based, gluten free and grain free. This snack is low calorie and low carb. Plus – it tastes great! 
Know a coffee lover? Zaza Coffee offers the ultimate Easter basket gift – a coffee club subscription! That is the gift that keeps on giving. They offer a variety of roast profiles and blends. The beans are even artisan roasted.
Looking for a unique Easter basket gift? Hungry Tee Rex offers a variety of goods in foodie, bookworm and dinosaur themes. The designs are so cute and definitely spark joy! Products vary from t-shirts to bags and sweatshirts to mugs.
Forget the Easter basket and gift the Ole Master's Collection by Tony Chachere's! With this box the recipient can create authentic creole cuisine, or just add some flavor to any meal. Tony Chachere's is a staple in my house. I love that they offer not only spice mixes, but gravy mixes and boxed dinners too. 
You've probably seen Candy Pop and Cookie Pop before, but check out the new Cereal Pop! I don't know about you, but Fruity Pebbles is my favorite cereal! The popcorn is delicious. Perfect for an Easter basket goodie.
Let Cheese Brothers do the work this Easter by creating a gift box just for that special someone! They have many options and flavors to choose from. You can even build your own or choose from pre curated boxes. This is cheese is from Wisconsin – so you know it's good!
On the Rocks Gourmet Jams
Gourmet treats are always a welcome addition to any Easter basket. On the Rocks Gourmet Jams are made with fresh fruit and fine liquor – but no preservatives! They offer a variety of fun flavors such as Peach Bellini and Strawberry Margarita.
Number 4 Professional Hair Care
Looking to pamper someone this Easter? Look no further than Number 4 professional hair products! They offer a wide variety of high performance hair care. For example, they have smoothing balm and hair spray. My hair loves Number 4!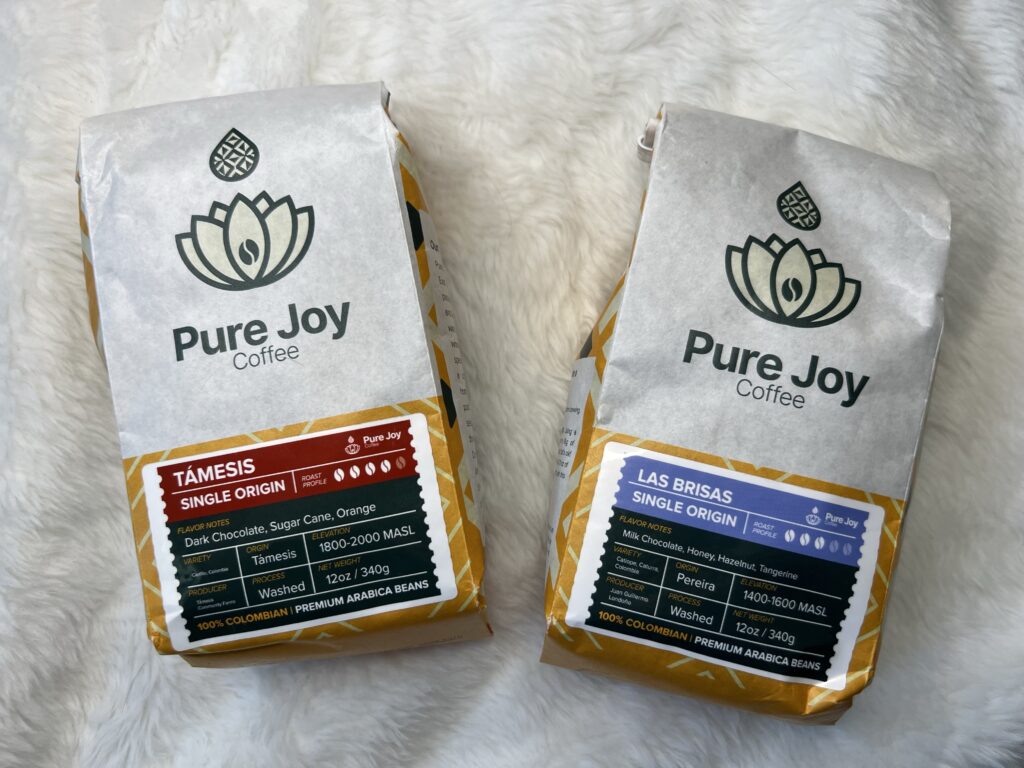 A coffee lover can never have too much coffee! Pure Joy Coffee is bound to be one of their favorites. Add their authentic Columbian specialty coffee to any Easter basket and spread a little joy. Available in multiple grinds and varieties.
Here is an Easter basket gift for the wine connoisseur in your life! Rocky Top Wine Trail is Tennessee's most visited wine trail. They offer a variety of wines online from several amazing wineries. You can even grab some fun drinking accessories! Or, give the ultimate gift of a wine club membership. The gift that keeps on giving.
Looking for a healthy Easter basket treat? Sea Moss Gel by The Transformation Factory is a superfood! It is vegan and can be enjoyed by the whole family. They have a variety of delicious flavors, like pineapple and strawberry.
Need an Easter gift for the person that seems to have everything? Check out the Geekey! This neat mini utility gadget has 16+ uses, like various screw drivers, wire stripper and ruler. It even can be used as a little pipe.
Disclosure of Material Connection: I received one or more of the products or services mentioned above for free in the hope that I would mention it on my blog. Regardless, I only recommend products or services I use personally and believe will be good for my readers. I am disclosing this in accordance with the Federal Trade Commission's 16 CFR, Part 255: "Guides Concerning the Use of Endorsements and Testimonials in Advertising."